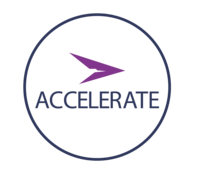 Great people destined for great things...
At Travelex we place our people at the heart of everything we do and without the best talent we can't achieve our ambitions to be the largest global fintech organisation. As part of our leadership and talent agenda we continue to build our pipeline of leaders across our business. We recognise the role are leaders play in supporting the business and turning our strategy into reality.
Accelerate is a year-long structured leadership development programme for Travelex employees who are consistent high performers and have also shown the desire and potential to take on greater leadership responsibilities in the future.
Building on the successful launch of Accelerate in 2017, the aim of the 2018/19 programme is to continue to professionalise our high-potential senior leaders equip leaders in the business with the tools, techniques and experiences that will help shape the future of Travelex – a future which will rely on our ability to innovate and embrace the needs of our customers in an ever changing world.
38 people have been selected from across the globe and all business areas to participate in this year's programme.
The programme has also been formally endorsed by the ILM and the modules are planned to include:
Module 1:  Disruptive leadership in a changing world
Module 2:  The Travelex MBA - Partnering with a world class business school that ranks top 10 in the UK league tables
Module 3:  Leaders as innovators 
Hear from some of our 2017 Accelerate participants and view our social media wall below...