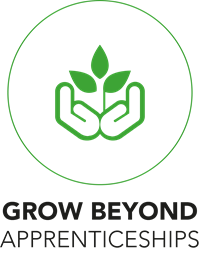 There's a lot you might have heard about Apprenticeships. But at Travelex we're offering something different. This is a paid role that is focused on developing your core customer service, sales and management skills. We want to set you up success and help you reach your potential. The aim of the 2-year programme is to get you ready to take on the role of a Team Manager.
Supported by the Heathrow Employment and Skills Academy, our Apprentice Sales Consultant programme will build your skills and set you on the path to becoming a fully-fledged sales professional.

An overview of your two year programme:


Introduction and onboarding
Two Placements (FX, VAT)
Apprenticeship in Customer Service
(Level 2)
Support Trainer Training
Apprenticeship in
Team Leading
(Level 3)
Elevate
(6-month Management
Development Programme)
TEAM MANAGER


Over the two years you'll benefit from focused on-the-job development, taking on fulfilling roles and study towards recognised qualifications. You'll learn alongside the people you'll be working with day-to-day. You'll even benefit from an individual development plan and one-to-one coaching. 
Take the first step into your future – and possibly your very first step into the world of work. We're looking for twelve apprentices to join us at Travelex in Heathrow and we're looking for people with a spark of potential - don't worry, we're good at spotting it, even if you're not sure it's there!

This Apprenticeship Scheme is currently closed for applications.